Paddy Power unveil a 25ft statue of Rachael Blackmore at Cheltenham Festival
By Staff on Tuesday, March 12, 2019
Based on a 3D body scan of leading rider Rachael Blackmore, the statue is an emblem for female jockeys in general – its name is a hat tip to the 'Fearless Girl' of New York.
The inscription etched into the plinth at her feet aims to remind them of one simple fact: "Some jockeys have big balls. Others are just great jockeys."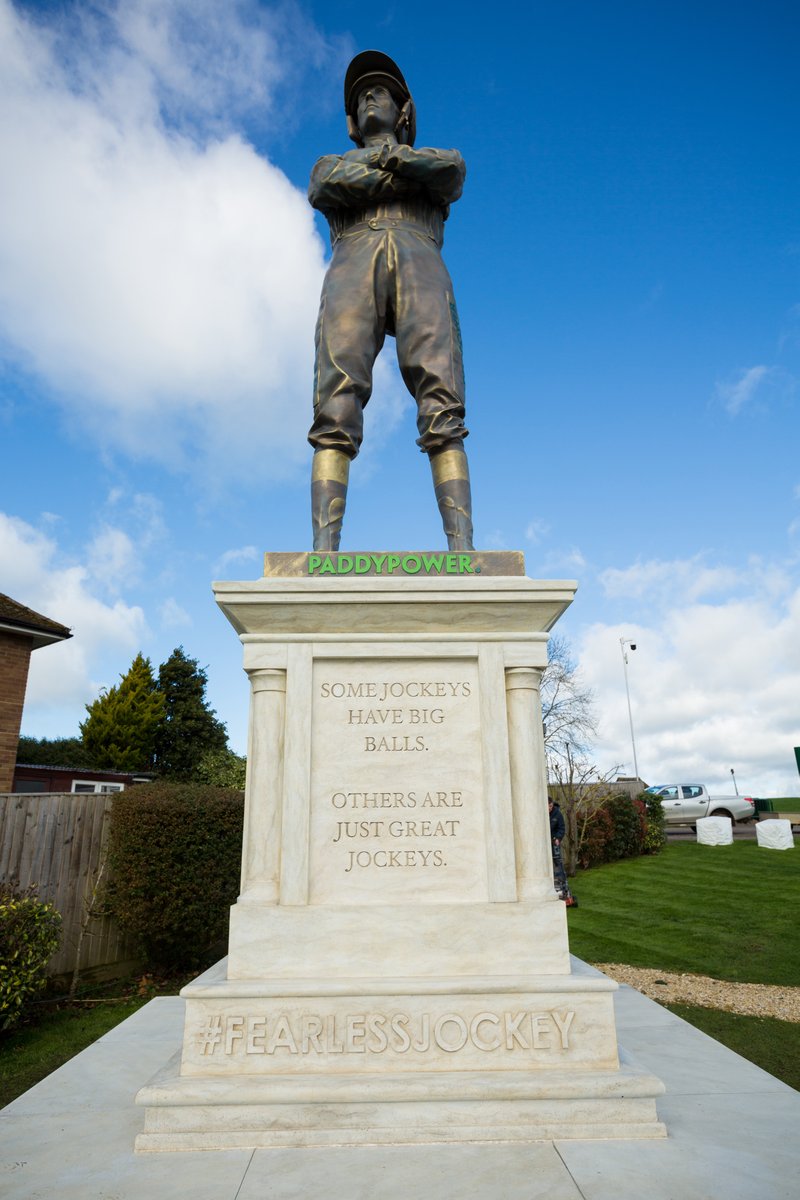 The monument stands opposite the Centaur entrance to greet the hundreds and thousands of fans set to descend on Cheltenham this week.
According to research carried out at Liverpool University, just over 11% of professional riding licences are held by women. In addition, just one in 100 opportunities to ride in top-level races go to female riders – making Blackmore, and others who blazed a trail before her, exceptional in their achievements.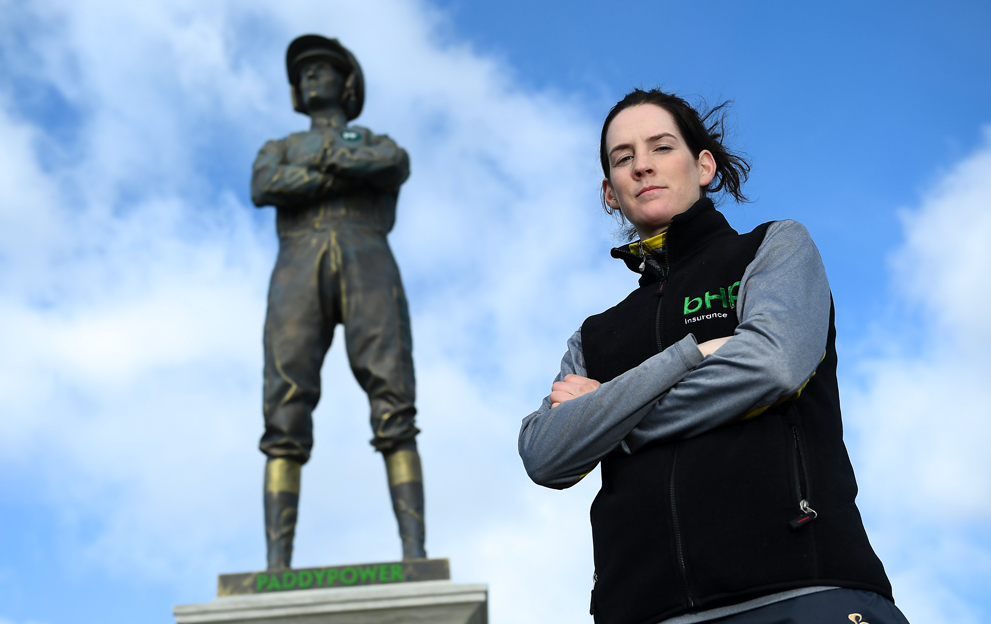 Speaking at the unveiling, where she was joined by several of her colleagues, Rachael Blackmore said: "To win the championship is every jockey's dream. Being female no longer comes into it. The same goes for riding a winner here this week. When we walk out of the weighing room during the Cheltenham Festival, we all walk out shoulder to shoulder to compete as equals, regardless of which changing room we used."
'Fearless Jockey' will form part of a wider campaign by Paddy Power to celebrate and encourage gender equality in racing, the sport of kings –and queens.